LEARN MORE ABOUT THE BMW IBRAND AT BRAMAN BMW WEST PALM BEACH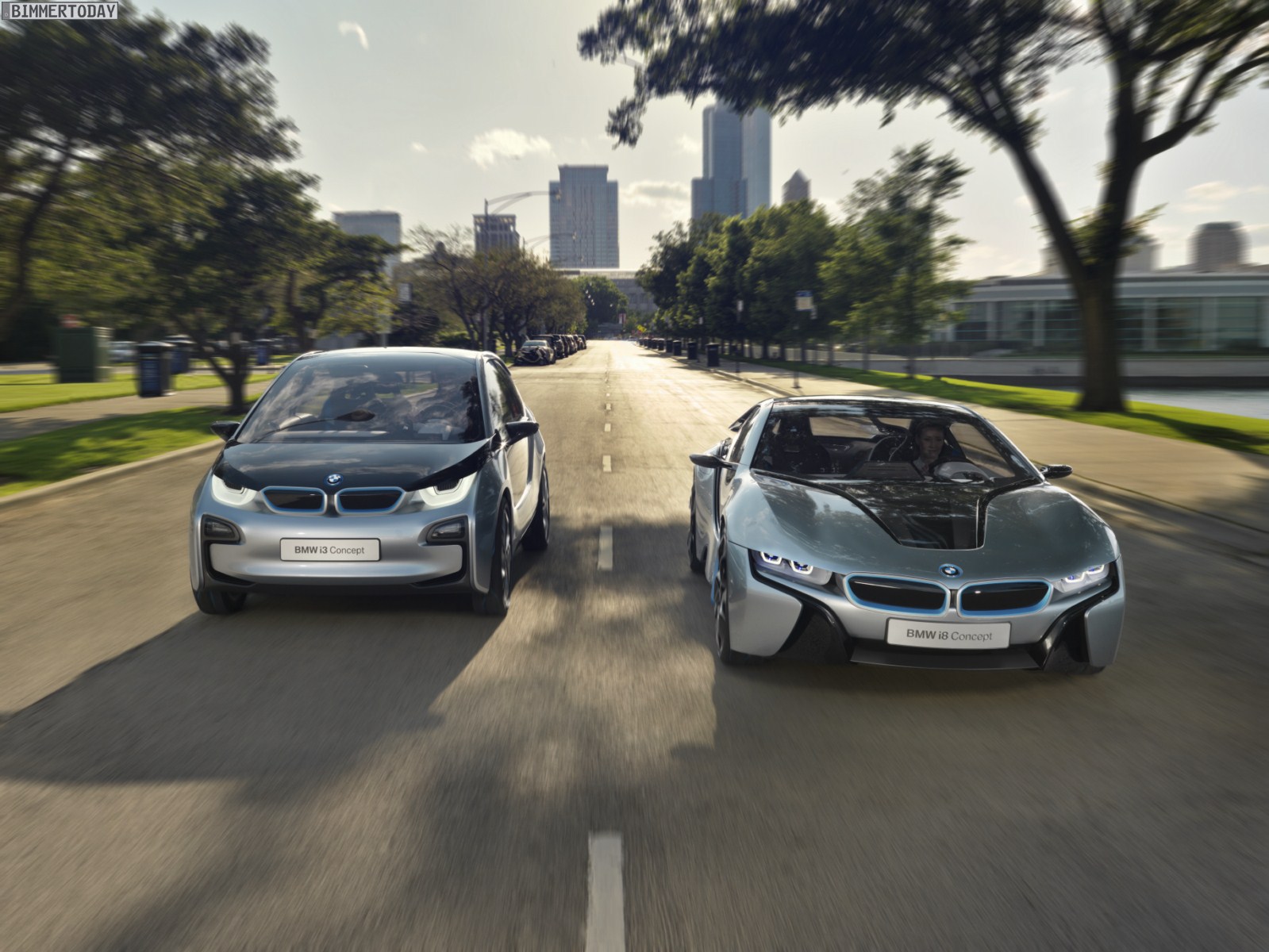 Sales Hours
561-609-0130
| | |
| --- | --- |
| Monday | 9:00 am - 7:00 pm |
| Tuesday | 9:00 am - 7:00 pm |
| Wednesday | 9:00 am - 7:00 pm |
| Thursday | 9:00 am - 7:00 pm |
| Friday | 9:00 am - 7:00 pm |
| Saturday | 9:00 am - 5:00 pm |
| Sunday | 11:00 am - 5:00 pm |
Service Hours
561-609-0131
| | |
| --- | --- |
| Monday | 8:00 am - 6:00 pm |
| Tuesday | 8:00 am - 6:00 pm |
| Wednesday | 8:00 am - 6:00 pm |
| Thursday | 8:00 am - 6:00 pm |
| Friday | 8:00 am - 6:00 pm |
| Saturday | 8:00 am - 3:00 pm |
| Sunday | Closed |
Parts Hours
561-609-0132
| | |
| --- | --- |
| Monday | 8:00 am - 6:00 pm |
| Tuesday | 8:00 am - 6:00 pm |
| Wednesday | 8:00 am - 6:00 pm |
| Thursday | 8:00 am - 6:00 pm |
| Friday | 8:00 am - 6:00 pm |
| Saturday | 8:00 am - 3:00 pm |
| Sunday | Closed |
BMW Electric Cars Of Tomorrow


Are Here Today at Braman


BMW West Palm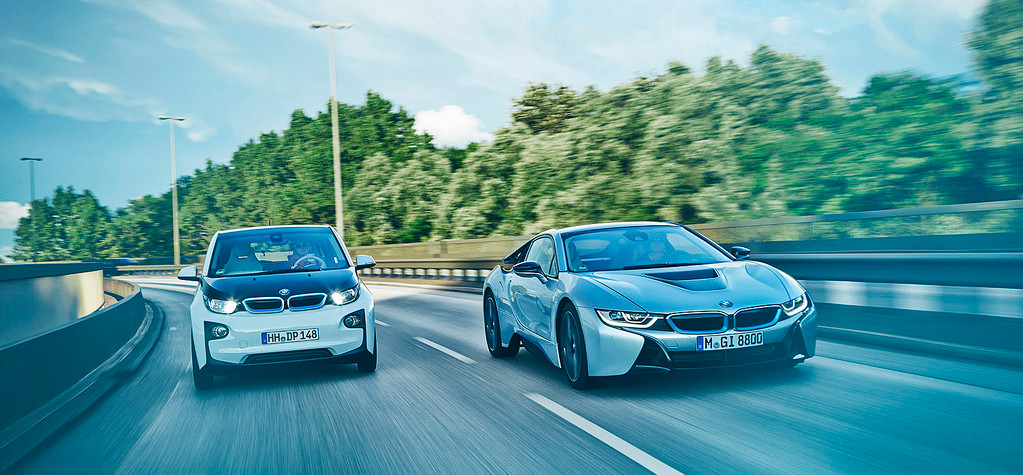 BMW's new 'sub-brand' - BMW i - features cars that have been specially-designed and purpose-built for electric power.
The i3 is urban commuter vehicle designed to run on electric power alone, while the i8 is plug-in hybrid sports car that blends the sporting ability of a high-performance machine with the fuel consumption and emissions of a small car.
Both models are based on a revolutionary new automotive architecture known as LifeDrive; an aluminium chassis houses the powertrain, while the passenger cell consists of high-strength but extremely lightweight carbon fiber-reinforced plastic (the same material used in stealth fighters and Formula 1 cars).
Though the i3 and i8 are dramatically different cars, they utilize the same components for the electric motors, power electronics, and high-voltage lithium-ion batteries. Both are built in the BMW plant in Leipzig, Germany.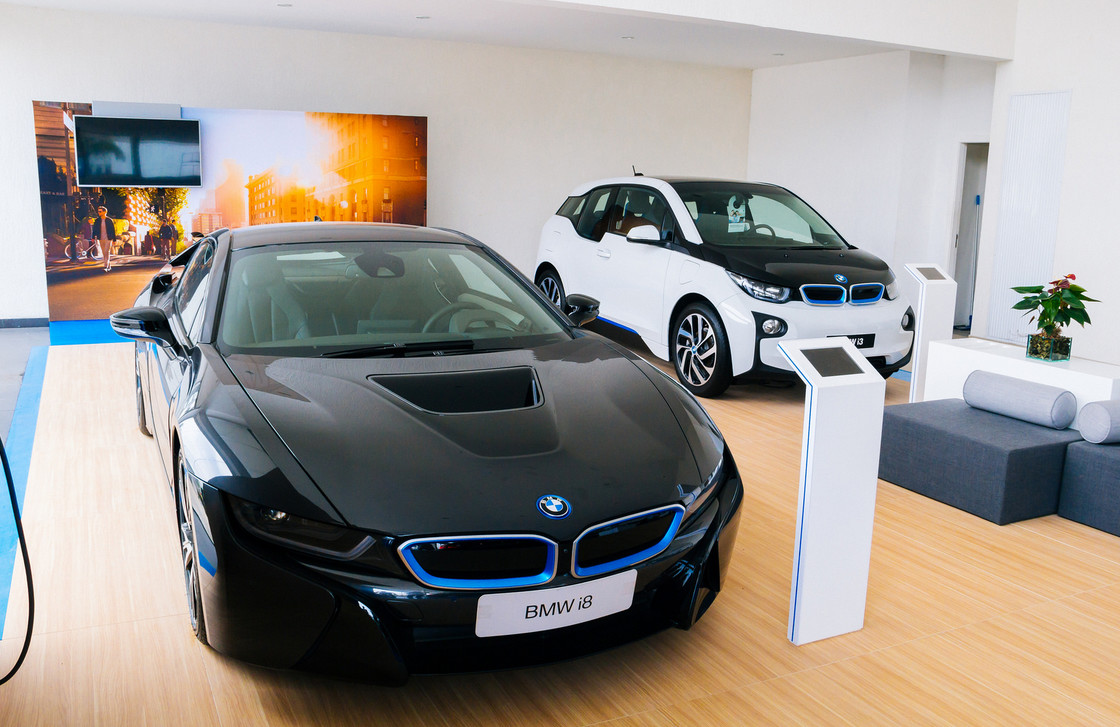 Say #hellofuture


to


the New BMW i Brand


The BMW i3: AVAILABLE NOW
The BMW i3 is functional, fast and futuristic -- a subcompact, five-door, four-passenger urban commuter vehicle that weighs just 2,700 pounds. It has a range of 80 miles, but that can be extended to 150 miles with the optional 'range extender,' a two-cylinder gasoline engine that provides electrical power once the batteries have been depleted.
Click Here to read more...
The BMW i8: AVAILABLE NOW
The BMW i8 is totally unlike any BMW that has gone before, a plug-in hybrid 2+2 sports car with all-wheel drive, gull-wing doors and supercar-level performance that still produces around 30 mph in daily driving.
Click Here to read more...